May 22, 2015
When starting a marketing campaign, it's good to have an overarching goal to work towards. This goal correlates with a problem you are trying to fix, an opportunity you want to create, or a combination of both.
After setting a goal, you need to break it down into smaller tasks called objectives. Objectives are more specific than a goal. They are time bound, measurable, and attainable. A good example of an objective is, "Increase website traffic by 20 percent in 6 months."
Make sure you write down your goal and objectives. How can everyone involved in the project know what they are working towards if it's not written down in a central location?
After setting your goals and objectives, you then plan and execute your campaign. This includes identifying key publics and creating messages to motivate them to complete a desired action to help you reach your objectives. You can motivate your key publics by creating a variety of strategies and tactics to help carry out your messages.
At the end of your campaign, it is time to come back and evaluate the successfulness of your campaign. How will you know if your messages were effective? How will you know if you have reached your objectives? That's why measurements matter. They will let you know if all of your hard work paid off.
Setrics can help you with your marketing measurement needs, online and offline. One platform that can help you measure it all. Request a demo with us today!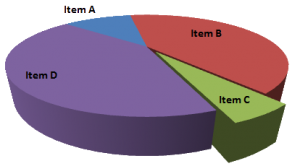 ---
Leave a Reply